2012 COLLABORATION
WITH PHOTOS BY NATHAN MILNER
Around the time I was working on Pony Ride I took on the challenge of a collaborative work with young talented photographer Nathan Milner.
He had been working on some images about mental health and anxiety and we agreed that the imagery would look great as a larger painted artwork. So I took the images and put them together to create Self Loathing 2012, it was also called Red Right Hand after the Nick Cave song. The combination of acrylic and charcoal had worked well for Pony Ride and the 2 works sat well together with a similar grungy atmosphere.
I entered both these drawings - Pony Ride and Red Right Hand into the National Works on Paper Prize at Mornington Peninsula Gallery but without success.
As you can see by the photos by Nathan Milner on this page his work has a dark, dreamlike quality that I like very much.
I eventually gifted the work to Nathan Milner in exchange for some photos he took of my daughter, a great exchange!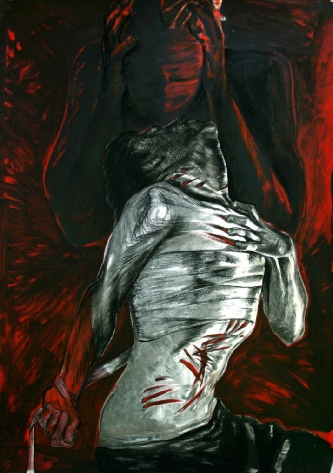 Red Right Hand 2012
Acrylic & charcoal on board 102x82cm
See more photos by Nathan Milner at
Instagram nath_milner
Facebook nathan milner photos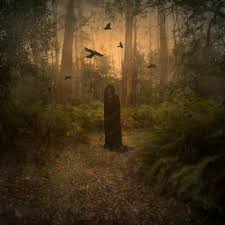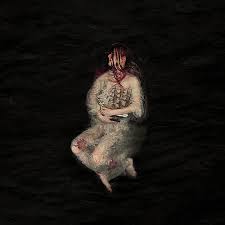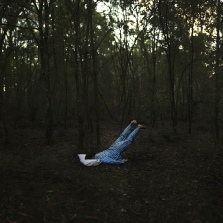 A Selection of Photos by
Nathan Milner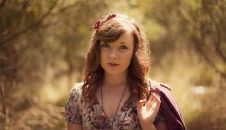 Photo of Kate by Nathan Milner 2011-12