2012 eMOTION MEETS eART
Be Inspired Gippsland Project - The Bbaa Arts Hub, Yarragon.
Exhibition of paintings and public performance at Arts Hub Artspace Yarragon.
The public performance was attended by about 60 people who watched the production of a painted canvas portraying the band Shy Robyn as they played for approximately 1 hour.
The idea was to transform the artspace into a Melbourne music venue bringing the city to the regions.
Photos by Will Kulich of Newspaper Baw Baw Warragul Citizen and Bones Mackinnon, with thanks.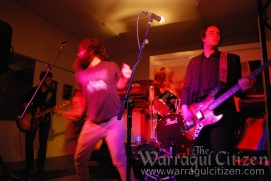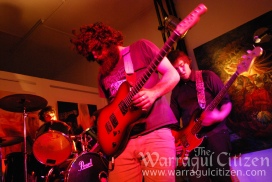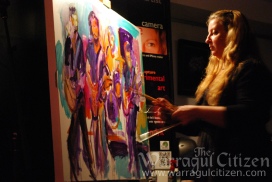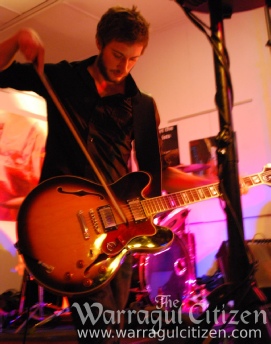 Photos by Wil Kulich
Founder and producer of local newspaper
The Warragul Citizen
Now The Baw Baw Citizen