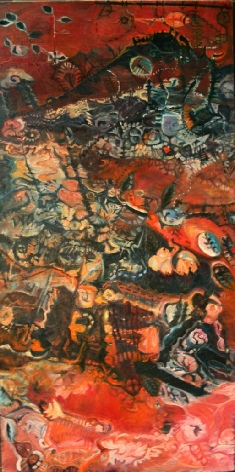 Red Tide 2018 Oil on canvas 122x61cm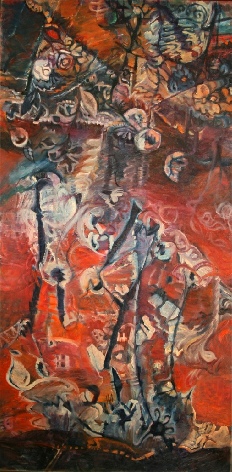 Blush 2018 Oil on canvas 122x61cm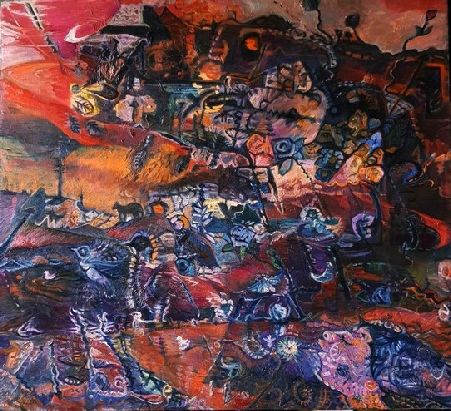 Strange Birds 2018 Oil on canvas 101x111cm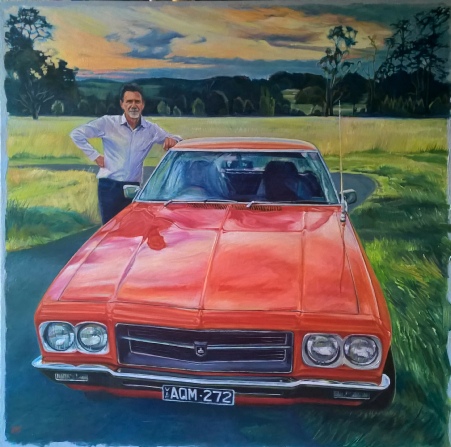 Livin' The Dream 2018 Oil on canvas 91x91cm
Commission for D.Hodge Portrait of Geoff Hodge with his Holden.
2018 DIVERSIFICATIONS
During the Artist Floor Talk at Burrinja Gallery (July 1, 2018) for the Pareidolia exhibition the question was raised of how to reconcile doing figurative and abstract works at the same time. To me they are both important parts of my practice and I don't see any purpose in choosing between the two.
I plan to concentrate on the abstract work but expect some figurative work to exist alongside it. Commissions and other unique projects such as portraits will be ongoing. Interestingly with regard to my most recent additions to Abstraction, my approach is now completely different after working mainly figuratively during the past decade.
The decision to take a break from abstraction was conscious due to a desire to increase narrative aspects, and now my return to abstraction has been a joy, with a clearer direction than previously.