2010 RAINBOWS@COWES, PHILLIP ISLAND
Solo exhibition - Secret Language of Trees
- Dec 2010 - Feb 2011
Gippsland artist Janine Good presents a body of work that dramatically reflects the spiritual and emotional attachment she has for the vast and beautiful world of nature.
"To me trees are like living time capsules. The bark of older trees - the ancient eucalypts - show scars made by insects and weather, scratches and marks made by animal and human activity, some of the oldest having witnessed massive historical changes over their centuries-long lives. My artistic eye is drawn to these marks that have become my primary inspiration for more than a decade."
Rainbows@Cowes Bazaar & Gallery
223 Settlement Rd Cowes VIC 3922
Opening Hours Fri - Mon 10.00am-5:00pm
Extending to 7 days a week during summer.,
Enquiries: Carolyn Hansen 0447 609 169
kiln@waterfront.net.au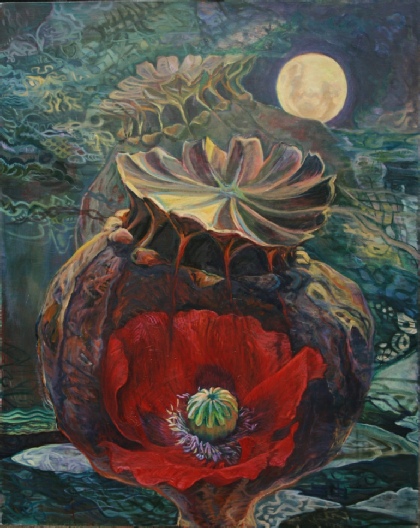 Tangerine Moon, Oil on canvas, 157x122cm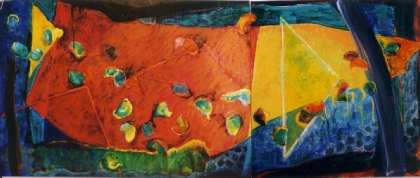 As Evening Falls, Oil on canvas diptych, 90x180cm
Seeking Nectar, Oil on canvas diptych, 120x180cm
Private Collection SA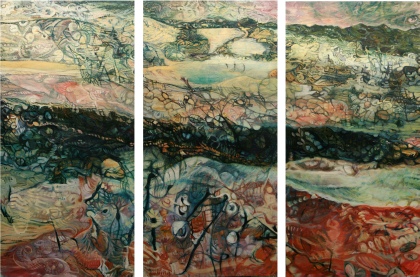 Open Secret, Oil on canvas, 157x122cm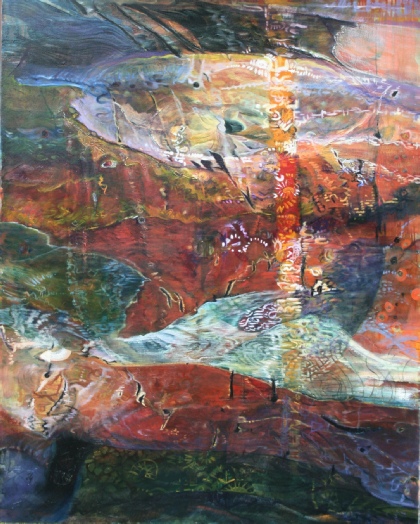 Harvest Moon,
Oil on canvas, 152x76cm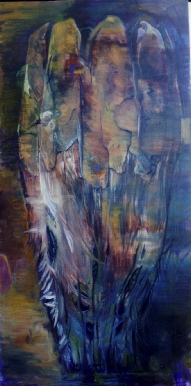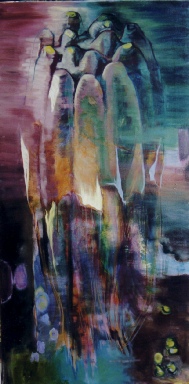 Tidal Flow
Oil on canvas, 152x76cm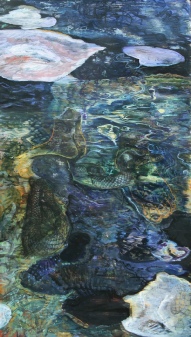 Snake at my Feet,
Oil on canvas, 100x57cm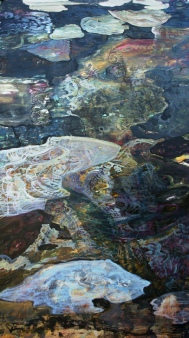 Banksia Aura,
Oil on canvas, 100x57cm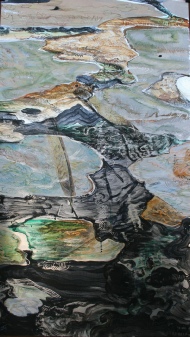 First Flight Black Cockatoo
Oil on canvas, 100x57cm
Private Collection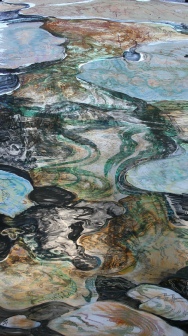 Final Flight Bogong Moth
Oil on canvas, 100x57cm
Private Collection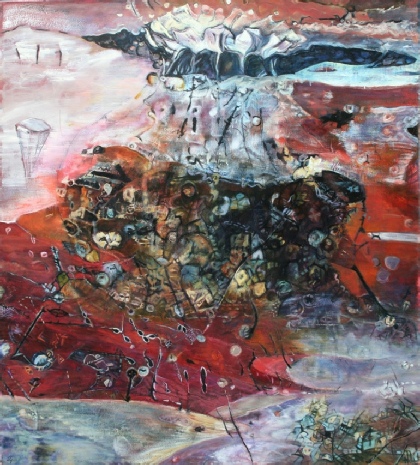 Unspeakable Unspoken, Oil on canvas, 157x137cm
Janine's paintings reflect her interest in the interplay between micro elements found in the landscape and macro views of the landscape as a whole. She utilises scarred and imperfect surfaces of natural forms such as bark, seeds, leaves, insects, extracting a kind of natural graffiti of marks. Through improvised layering of paint, she assembles the imagery to create visually tactile compositions, instilled with narrative of a personal journey. These richly colourful explorations capture a timeless quality present in the Australian landscape similar to the way an opal preserves the Australian light. Her paintings offer a beautiful insight and awareness of the landscape while celebrating the delicate yet chaotic intricacies of the natural world.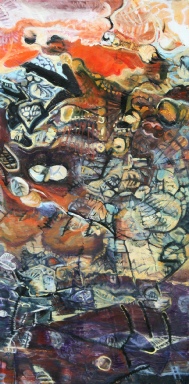 Crowded Conversation
Oil on canvas, 122x61cm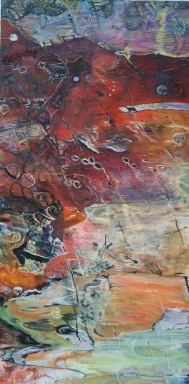 Heartstrings
Oil on canvas, 122x61cm
Private Collection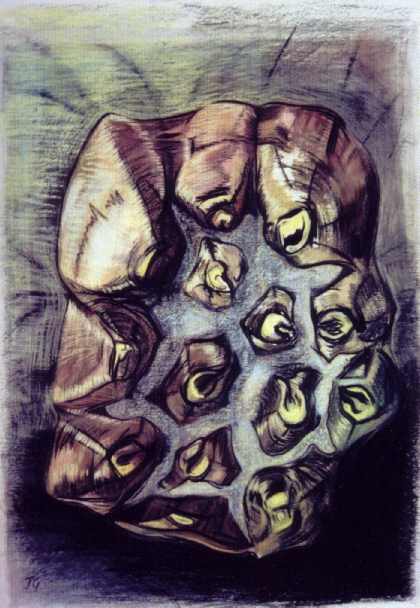 Shy Form, Pastel & Charcoal on Lana, 61x41cm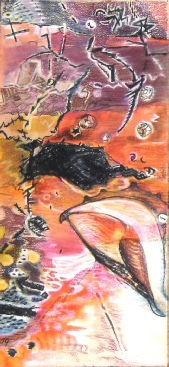 New Wings 1,
Pastel & gouache on
board 40x19cm
Private Collection UK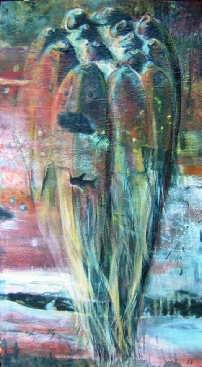 Sub Terrain,
Oil & Acrylic on stained
Canvas 61x41cm